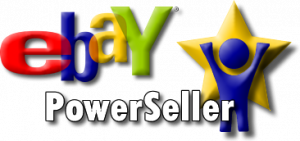 HAVE AN ITEM TO SELL?
Simply drop by our 37th and Woodlawn store with an item you'd like to sell, and we'll do the rest. We research your item to ensure it is priced right, we then take multiple professional photographs, write descriptive copy, then list it one of multiple online marketplaces. We also take care of payment collection, packing, shipping and customer service. After your item sells, we send you a check, it's that simple!
edrop is proud to be Wichita's top seller on ebay, with more dollar sales online than any other player. We operate the largest local drop-off store in the Midwest. Because of our size and years of experience, our customers have the confidence that every item sold through their local edrop store is backed with the credibility, experience and reputation 14 years.
We invite you to personally experience the passion we have for selling online. We'll be happy to give you a free estimate of your item's sales value. Give us a try and see for yourself why edrop is the easy way to sell online.